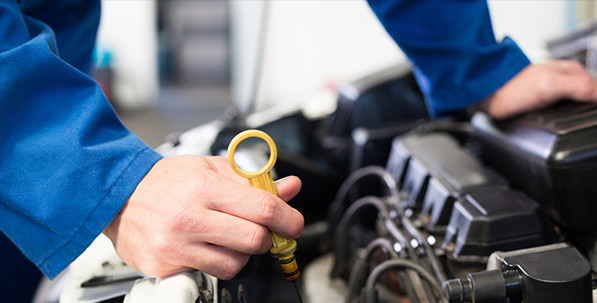 Car Service Chirnside Park
At Yarra Valley Autocare it is our goal to improve the performance and handling of our customer's vehicles. Whether you have a road-only vehicle or an all-terrain 4WD our skilled and experienced team have the hands-on knowledge and training to deliver outstanding major and minor car service options to Chirnside Park motorists.
Covering everything from oil and fluid changes through to brake testing the technicians at Yarra Valley aim to restore the health and handling of your car.
Car Mechanic Chirnside Park
Thanks to our innovative skills and expertise Yarra Valley Autocare is proud to offer expert car mechanics to Chirnside Park residents and beyond. From our modern and fully-equipped workshop we are able to diagnose and inspect all makes and models of vehicles to ensure that they operate in accordance to road regulations and safety standards.
Car Repair Chirnside Park
Have you begun to notice your car listing to one side when driving on a straight road? Are pools of liquid appearing on the floor of your garage under your car? At Yarra Valley Autocare it is our ambition to deliver personalised and prompt car repair that Chirnside Park, Croydon, Montrose, Lilydale locals can trust. To book your car in for our exclusive and all-encompassing repairs call us on 03 9735 3559 .
Roadworthy Certificate Chirnside Park
Increase the value of your vehicle by securing a roadworthy certificate from the professional vehicle inspectors at Yarra Valley Autocare.
Possessing extensive training and experience in the industry our skilled and registered team can supply a roadworthy certificate for Chirnside Park motorists after an inspection has been conducted and meets the criteria.
By having a roadworthy certificate, vehicle owners can drive with without worry and renewed confidence in the safety and responsiveness of their car. Be prepared for selling or re-registering your vehicle by trusting the experts at Yarra Valley Autocare!
Trailer Repairs Chirnside Park
At Yarra Valley Autocare we strive to provide all of our customers with a complete automotive experience from start to finish. Our expert team are able to address a wide range of automotive issues that are impacting the performance and handling of the motor vehicle, as well as other equipment and road accessories.
No matter the issue with your trailer our dedicated team can complete the trailer repairs Chirnside Park locals require to help keep their loads safe and secure on the road. To find out more about our superior trailer repair solutions give us a call today on 03 9735 3559 .