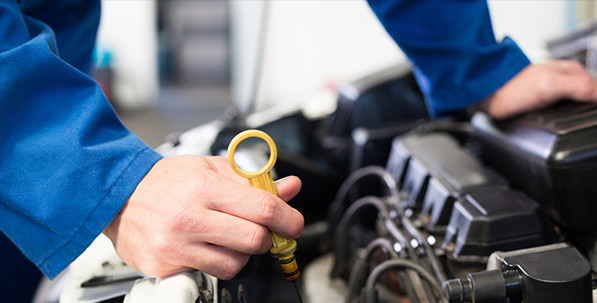 Car Service Croydon
When it comes to getting your car serviced you owe it to the health and condition of your car to secure the best mechanics and auto technicians possible. At Yarra Valley Autocare we have both the experience and the tools to ensure that all areas of your vehicle's systems are kept in the best condition possible.
Proudly offering both major and minor car services to Croydon residents and beyond our passionate team can ensure that your vehicle's integral systems are in prime working order. For the best results our team recommend that we service your vehicle on a regular basis to identify any issue before they become catastrophic.
Car Repairs Croydon
Have your tyres become bald? Is your suspension giving you a rocky ride? Committed to providing a comprehensive automotive improvement experience that is tailored to our customer's unique needs the team at Yarra Valley Autocare can conduct high-quality and durable car repairs that keep Croydon cars on the road.
Car Mechanic Croydon
At Yarra Valley Autocare we know that using the best equipment, parts, and installation techniques is only effective if you have the right team who know how to use it all. Drawing on years of first-hand experience the team at Yarra Valley Autocare are the car mechanics that Croydon, Chirnside Park, Lilydale, Montrose residents can trust! Call us on 03 9735 3559 to book your car in with us today!
Roadworthy Certificate Croydon
Are you planning to resell your vehicle? Do you want to re-register your vehicle and want the whole process to be as easy as possible? Get a Vicroads-approved roadworthy inspection conducted on your vehicle by the professionals at Yarra Valley Autocare!
Going over all the integral components and systems of your vehicle our team can provide the complete roadworthy certificate Croydon car owners require once the vehicle meets all the relevant criteria. This ensures that your car is safe for the roads and does not put the driver or other road users at undue risk.
Trailer Repairs Croydon
Have you noticed that your trailer is suffering from misaligned wheels? Does your trailer need immediate repairs to address damage? Get your trailer brought back to the best condition possible thanks to the automotive experts at Yarra Valley Autocare!
Conducting a thorough inspection of the trailer our automotive experts can conduct timely and methodical trailer repairs for Croydon locals and those in the surrounding suburbs. Once we have finished our repairs you can be assured of its condition and reliability in hauling loads over safely over varying distances. To find out more about our superior services give us a call today on 03 9735 3559