Keeping Lilydale Vehicles Rolling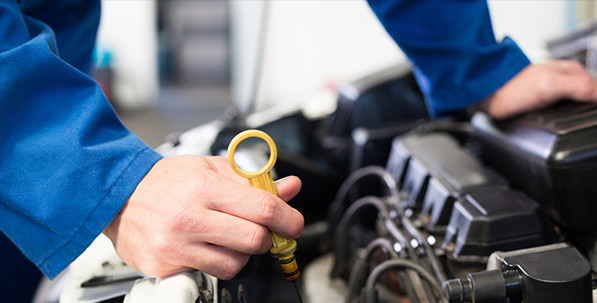 Mechanic Lilydale
At Yarra Valley Autocare our professional and attentive mechanics can keep Lilydale vehicles on the road thanks to our focused and personalised solutions. Drawing on years of combined training and experience our skilled and passionate mechanics treat every vehicle that rolls into our
workshop as though they were our own.
Refresh Your Car with our Servicing Solutions
Car Service Lilydale
Offering reliable and comprehensive automotive solutions to our customers throughout the Yarra Valley our mechanical professionals proudly offer expert-level car service solutions. Based in Lilydale we can keep cars in the best condition possible with our tailored and in-depth car servicing. Covering fluid replacements and diagnostic testing we can detect faults before they become major and expensive issues.
Skilled and Experienced Car Mechanics
Car Mechanic Lilydale
As skilled and professional car mechanics Lilydale residents can trust the team at Yarra Valley to improve the condition, performance, and handling of their vehicles. Our well-maintained equipment is able to accurately assist in the improvement of the mechanical systems used in cars and other vehicles.
Professional and Affordable Car Repair
Car Repair Lilydale
Have you been searching for a team of auto mechanics who make your car's condition their top priority? At Yarra Valley Autocare we know how to make your car purr thanks to our specialised car repair options. Lilydale residents and others throughout the surrounding suburbs can drop in to our modern workshop to receive the highest level of care and attention suited for their car's needs.
Fine-Tuning Cars Across Lilydale
Auto Mechanic Lilydale
From our fully-stocked and equipped workshop we can accurately identify and repair misaligned or damaged components or systems in your vehicle. Our talent auto mechanics can turn Lilydale vehicles from lemons into cars with improved performance and handling.
Call Us for A Complete Auto Service Experience
Auto Service Lilydale
No matter the make or model of your car you can trust the team at Yarra Valley Autocare to complete detailed auto services. From Lilydale to Croydon motorists in Melbourne's East can trust us to ensure that their vehicles are in the best condition possible for a price that won't break the bank.
Brake in Confidence Thanks to Yarra Valley Autocare
Brake Repair Lilydale
When it comes to maintaining your car's integral systems few areas require as much attention or care as the brakes. At Yarra Valley Autocare our professional team can replace and install shoes and pads as a part of our comprehensive brake repair service. From our Lilydale location we can guarantee that customers in the surrounding suburbs can directly benefit from our locally-based and attentive services.
Shift into Overdrive
Transmission Service Lilydale
Whether you have an automatic or manual transmission our service solutions have helped countless Lilydale motorists stay safe on the roads and improve the performance and handling of your vehicle. From conducting initial inspections through to completely replacing your gearbox we have the skills and abilities to deliver a complete and reliable service.
For All Your Automotive Needs Call Yarra Valley Autocare
Clutch Replacement Lilydale
At Yarra Valley Autocare our clutch replacement specialists can help Lilydale, Chirnside Park, Croydon, Montrose residents regain confidence in the capabilities and performance of their vehicles. Using the best replacement parts we can install new clutches for increased effectiveness and smooth gear transitions. To find out more about our unmatched approach call us on 03 9735 3559 .